Charity

CHARITY BEGINS AT HOME   
Black Sheep Fitness is committed not only to the health and welfare of its clients, but also tries to help everyone through education and support.
Part of this is raising money for worthy causes.  One of the main beneficiaries of any fundraising is Cancer research UK as cancer continues to be a growing scourge in our lives today.  The statistics used to be 1 in 3 people would be affected by cancer in their lifetime, but that has recently been predicted to increase to 1 in 2 in the near future.  That means you, or someone close to you will be affected by cancer at some point.  A chilling statistic all round.
For me it was always personal as my little sister died of cancer in her early twenties having spent most of her life fighting her form of it.  More recently and very sadly, my wife was diagnosed with an aggressive form of breast cancer and it has affected our friends, our family and our children in a way we could not have imagined.  I do not want other people to go through the mental anguish and physical pain that cancer brings and so we raise funds for Cancer Research UK so that cures can be found, hope given and lives saved into the future. 
Fundraising Activities:
Update 07/10/13
With 2013 coming to a close, we are looking forward to 2014 as being a better year. 
My wife is still undergoing treatment which sady looks to continue into the new year but we are hopeful that there is light at the end of the tunnel.  I just thought id update on the totals for this year.
1. Race 4 Life : My daughter Skye (9) ran the Race 4 Life in Barnstaple in July and tore round in an impressive 25 minutes.  more impressive however is the whopping £1606 that she raised in the process!
2. Horseman Extreme Triathlon : The inaugural running of this tough challenge and the one that i completed.  Take a normal Ironman distance triathlon and turn the volume up to 12!  Find out a little more about the event and the reasons and also to sponsor me here;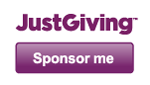 Total so far, £2100!
We'll keep you updated on training, results and money raised as we go along.  Keep Checking back!